VIP COMPANIONSHIP
The companion experience is offered to my well established, VIP patron only; preferably he who has familiarized himself with some of my tantric techniques, and who practices a healthy lifestyle. You must see me on a regular basis, at least once per season, to be eligible for this kind of session!
I am a cherished confidante who enjoys conversation and leisure time. One or more of my various massage techniques can be included, per your preference. Our date may begin with B2B massage, to relax us both and soften the mood.

My ideal paramour values both an opulent interlude and a secure liaison. From the earth angel experience to the girlfriend encounter, a variety of atmospheres await our perusal. Join me when you're ready to feel sensationally alive.
Wardrobe requests such as the little black dress, stockings and heels, or an evening gown are happily accommodated. My appearance in public is always stylish, and appropriate. 
Dates of 4 hours or longer should include in room entertainment other than myself, dining, or a double. Overnights and longer adventures can include tantric practice and exploration of the Kama Sutra. Double goddess dates can be arranged with the stellar Audrey Davis.

Please be kind, courteous & in reasonably good health to date me. To arrange an elegant encounter, you can reach me via this request form.
*sharing our vivacity with each other in a safe, protected manner is a must at all times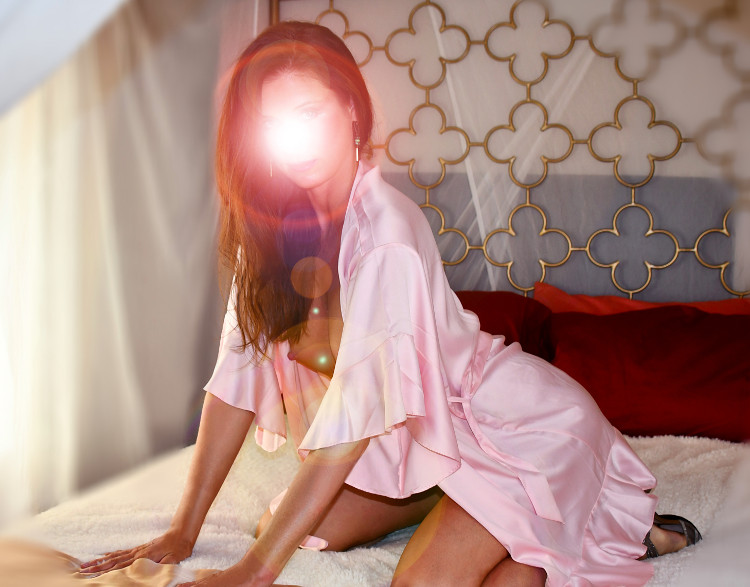 Request Companionship Time